Lake Oswego Property Management
Let Us Manage Your Lake Oswego Area Rental Property
Bringing happiness, expert care and illumination to our clients daily.
Are you tired of the uncertainty and frustration of managing your own residential property? Do you want to relax, but at the same time truly maximize the value of your hard-earned assets? Then, illume Property Partners is for you.
illume Property Partners offers a full range of property management services tailored to you as an investor, homeowner, or landlord.
How did we do?
Click to rate your experience with illume Property Management
---
Earning your Confidence Through Effective Service.
illume Property Partners will nurture and increase the return on your residential property investment. You can feel confident knowing your property is in the hands of seasoned, knowledgeable, attentive professionals, who are working with the most innovative management technologies to increase profitability, while simultaneously providing your tenants with unrivaled satisfaction and a personalized response.
Breathe easy when it comes to getting in touch with us.
We work in close collaboration with our clients, both tenants and owners, and we emphasize this as an integral part of our business practice. Providing professional, accurate and clear communications is at the heart of our commitment to you. You may reach us by phone, email and the instant chat feature on the illume website.
We have an extensive portfolio of single family homes, townhouses and condos in the Greater Portland, OR Metropolitan area.
The Benefits of using illume Property Partners
No hassle management
Automated owner statements
Online Owner Portal Access
Industry leading marketing tools
24/7 maintenance request handling
Prompt Response to Tenant Requests
Low vacancy rate
Low time on market
Industry specific local knowledge
What we do as your Lake Oswego property manager:
Fill vacancies
Advertise your rental
Handle tenant inquiries
Background and credit investigations
Application processing
Lease signing
Full service repair
Rent collection
Accounting
Coordinate Evictions
Inquire About Our Services
EXPERTISE IN MANAGING THE REGULATORY MAZE
In this region's rapidly changing regulatory landscape, illume Property Management is an important ally to have by your side. The recent passage of Fair Access in Renting (FAIR) ordinances in the city of Portland is just one example and emphasizes the risk property owners face from requirements that leave you vulnerable to substantial legal penalties and fees, while also fundamentally changing the relationship between landlords and tenants. Our management team keeps on top of the latest legislation coming from Salem and local governments to understand how to keep your properties in compliance, saving you time, money and frustration.
Our management team handles the following:
Complying with local, state, and federal Fair Housing laws.
Completing Residential Rental Registration schedules.
Ensuring compliance with proper screening regulations.
Managing tenant security deposits and determining how funds must be allocated towards damages upon end of tenancy.
Calculating the maximum rent increases allowable by Oregon law.
Conducting terminations and late rent collections to adhere to the ever-changing regulations being instituted by local and state government agencies.
Marketing

You'll benefit from illume's multi-level, integrated marketing approach, targeted to reach your ideal tenant in the Portland, OR metro area. All of our clients receive a comprehensive market analysis for each property that we use as a foundation for building an effective marketing plan to maximize your investment.

Tenant Screening

All potential tenants are thoroughly screened and we manage every detail from moving your qualified tenant into their new home, to rent collection, to maintenance issues.

Rent Collection

We make sure you get paid on time, every time. You no longer have to worry about rent showing up in your bank account because we take care of everything so you have to worry about nothing.

Maintenance

We conduct inspections upon move-in and move-out to document the property's condition and ensure all maintenance issues are addressed in a timely manner.

Financial Reporting

With our detailed financial reporting tools, it's never been easier to keep tabs on your investment. Log into your owner portal to view statements and stay in tune with how your investment is performing.

Eviction Protection

In the unfortunate event that a tenant needs to be evicted from your rental, we will cover the cost of a simple uncontested eviction (some restrictions apply) and ensure your investment is protected.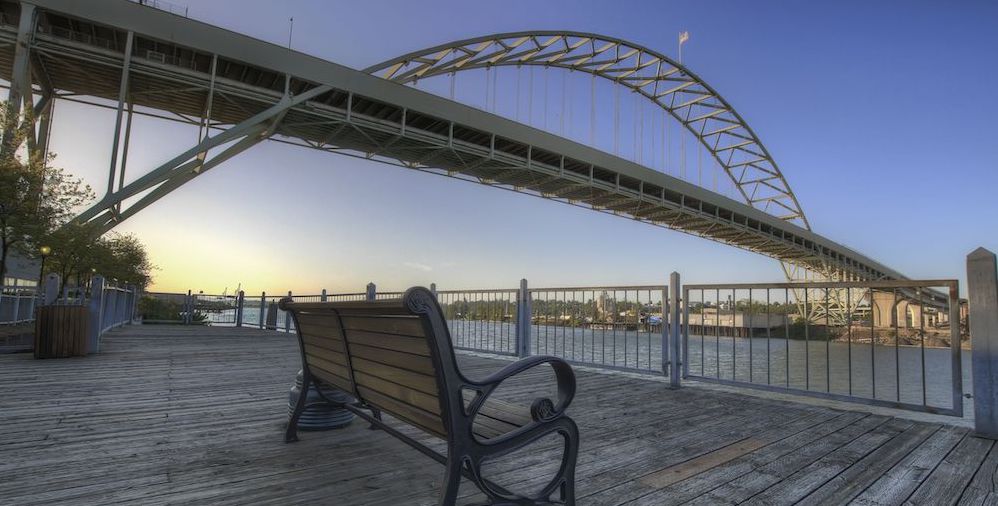 Discover Lake Oswego
The Oregon Iron and Steel Company adapted to the new century by undertaking programs in land development, selling large tracts of the 24,000 acres it owned, and power, building a plant on Oswego Creek starting in 1905, and erecting power poles in subsequent years to supply power to Oswego citizens. With the water needs of the smelters tailing off, the recreational potential of the lake and town was freed to develop rapidly.
In 1910, the town of Oswego was incorporated. The Southern Pacific Railroad, which had acquired the P&WVR line at the end of the 19th century, widened it from narrow to standard gauge and in 1914, electrified it, providing rapid, clean, and quiet service between Oswego and Portland. The service was known as the Red Electric.
Passenger traffic hit its peak in 1920 with 64 trains to and from Portland daily. Within nine years of the peak, passenger service ended and the line was used for intermittent freight service to Portland's south waterfront up until its abandonment in 1984. The line was preserved, however and the Willamette Shore Trolley provides tourist rides on the line today.