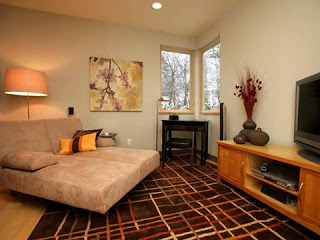 At Illume Property Management, we find that the best way to get your rental home ready for the market is to make a list of all the things you need to do. Today, we are going to tell you what kind of things should be on that list.
Everything inside the home must be cleaned, inspected and maintained. You want to have any carpets in the house professionally shampooed. Walk through the entire house and inspect the walls and the floors as well as every detail of each room. Take a look at the paint and decide if it needs to be completely repainted by a professional, or if a little touching up is all that's needed. When potential tenants walk into your home, they are going to want to see a place that is clean and in good shape. If there are any maintenance items to take care of, make sure they are handled before you list your property for rent. Everything inside your house has to be in excellent working order.
Once everything looks and smells great on the inside of the house, turn your attention to the outside. Take a look at your landscaping and make sure the weeds are pulled and the grass is mowed. Remove any debris from the lawn and trim any bushes or trees that need a little updating. If you are renting out a condo, make sure the condo association has a regular schedule of keeping the common areas clean. You want the hallways to be swept and the outdoor spaces well-maintained before you put your condo on the rental market.
Safety issues are important to a rental property. Carbon monoxide detectors and smoke detectors have to be placed properly in the home and working. There are laws in Oregon requiring that you have these in your property. Make sure your locks are working correctly on all your doors. Check the keys to make sure every single one is functioning. Tenants don't like having their keys stick in the locks. Test every window to make sure it opens and shuts properly.
Take a look at your appliances and test them to ensure they all work. You also want to inspect your plumbing and make sure there aren't any leaks. Check out your heating system and if you have it, your air conditioning unit as well. Safe roofs and chimneys are essential to getting a rental home ready. You don't want any leaks, and your chimney has to be clean. Get your fireplace checked, whether it's gas or wood. Check out your gutters and clean those out if they are full.
The first step in renting out your home is making sure it's ready. If you have any questions or need any help, please contact us at Illume Property Management, located in Portland, Oregon.