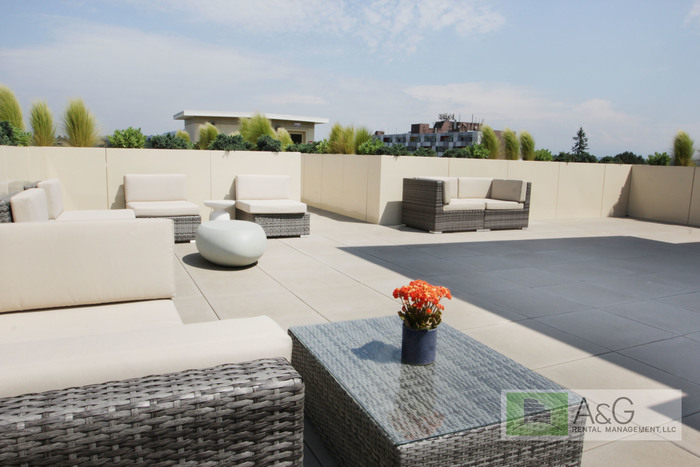 You're thinking about making some upgrades to your multifamily rental property to enhance its marketability in the competitive Portland market.
illume Property Management is up on the trends regarding which amenities provide the biggest bang for your investment buck. Here are some upgrades to consider for your multifamily complex.
Bike storage: Portland is one of the most bike-friendly cities in the nation. Cater to tenants who are part of the bicycle revolution by providing bike stations for parking and storage—and if you want to be enterprising, offer parts and onsite repairs as well.
Common areas: Tenants want to get to know their neighbors. What better way to do so than in a common area replete with foosball or pool tables, big-screen HDTVs, and free Wi-Fi. Another benefit for your residents—common areas can be rented out for parties or social gatherings.
Hardwood floors: Replacing worn-out carpeting with vinyl, tile, or wood flooring not only puts in surfaces that are easier to maintain, but also give your units a modern feel that will appeal to potential tenants.
Kitchen appliances: Adding a dishwasher and garbage disposal, or replacing old appliances with stainless steel models, is another change that promotes your complex as staying up with the times.
Laundry facilities: Whether it's including washer and dryer units in the apartment, installing hookups for residents to use their own washer and dryers, or just converting your basement into a laundry room, your tenants will appreciate not having to lug their dirty clothes to the nearest Laundromat.
Outdoor spaces: Rooftop decks and terraces are all the rage for relaxing and entertaining guests—especially in buildings that don't have decks or patios attached to units. Also, tenants are looking for pet-friendly spaces where they can stretch their dogs' legs without having to wander through neighborhoods at night.
Contact an illume Property Management property manager at 503-241-0676 about which upgraded amenities would work best for your particular investment property.