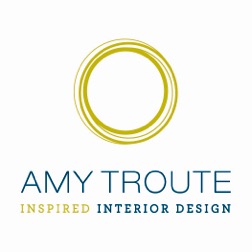 We started a conversation with Amy Troute of Inspired Interior Design last month about whether you should stage a residential rental property. Her advice was a resounding "yes" … click here to read that article. What other recommendations does Amy have to spruce up your residential rental in Portland OR or anywhere in the United States? Here are her tips for both owners and renters.
Illume: As a renter, what are some fun, simple ways to personalize the space that are non-permanent?
IID: Bringing in color and personality is easiest in a temporary space (or a frequently changing space like a kid's room) using bedding, art and accessories. When the space and major furnishings are neutral, making changes in accessories, window treatments and art can dramatically change a space.
Illume: Do you have any design tips for decorating small spaces?
IID: Be mindful of scale, and don't be afraid to go up! In any space, lots of small furniture can feel cluttered and tight. Even in a small space, appropriately scaled furniture is a must. Also think about pieces that serve dual purpose. A table situated behind a sofa can efficiently serve as a small dining area, and don't forget to use the wall space – go vertical with tall bookcases or wall-mounted shelving for extra storage and interest.
Illume: What are some budget-friendly design tips for renters?
IID: Paint is still one of the lowest cost, highest impact design tools. If your landlord will allow paint (possibly with a re-paint to the original color before you leave), use it for high impact. If not, peel-and-stick wallpaper from companies like TemPaper has come a LONG way to bring temporary wow factor to a focal wall. Large scale artwork will always ramp up the style of a room, and with online resources like Modern Digital Canvas or Great Big Canvas won't break the bank.
Illume: What are some of the biggest design trends that you are seeing in homes and apartments right now?
IID: Trends like bold pops of color, geometric shapes, clean lines and casual comfort are hot right now. Today, home décor and furnishings retailers are offering up amazingly low prices on just about everything and "DIY" is more popular than ever, no matter your style.
Illume: What trends do you predict will be coming up?
IID: We see several trends holding into the future:
Mixed Metals are HUGE right now, providing an opportunity to give your space an eclectic charm, when it's balanced and well-thought-out.
Hard-wearing fabrics & rugs are winners in my book – your mother will think you're CRAZY for having a white sofa, but when it's in Crypton or Sunbrella fabric, it's an A+, especially in a small space!
The Unexpected… Repurposing materials or furnishings to serve a new life in a fun new way speaks not only to bold interior design, but to the "reduce, reuse, recycle" concept so many of us are fond of.
Trends come and go, though, so you can't go wrong investing in classic pieces that will stand the test of time.
Illume: What interior design trends are fading from popularity, or which ones do you think need to go?
IID: I'm not a fan of the "focal wall," painted a different color. I also think matching "sets" of furniture are a thing of the past. Effortlessly eclectic is so much more interesting. Mirrored furniture is a trend on the way out, as is overstuffed/overdone upholstered furniture.
Illume: What else should our readers know that we haven't touched on here?
IID: The old adage, "a place for everything and everything in it's place" holds true for small spaces, especially. I find that mindfulness to quality over quantity in the things you use (and abuse?) most often – a counter stool, a sofa, a rug, creates priority, and you can fill in with creative and budget-friendly (and often temporary) elements from there.

These are great decorating tips and ideas from a professional interior designer on how to make your residential property rental even more appealing to attract the right rental resident. Contact Amy Troute of Inspired Interior Design if she can help you spruce up your Portland rental property!