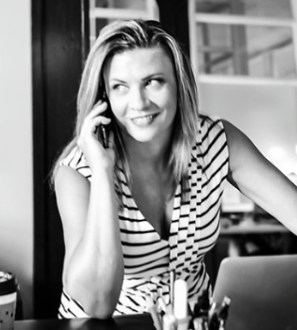 We hear a lot of talk about staging a property before it is put on the market for sale. Why? For the same reason sellers strive to improve curb appeal: it puts a special shine on the property, helping to put the proverbial best foot forward when a buyer crosses the threshold and imagines living in that space. Our question: should you stage a property that you are renting?
Here is Part 1 of our two-part conversation with Amy Troute of Inspired Interior Design (right here in Portland Oregon!) and what she had to say about staging a residential rental property.
Illume Property Management: Do you recommend staging a rental property before beginning to show it to potential renters?
Inspired Interior Design (IID): There's often a misconception that furniture will make a place feel smaller. The truth is, appropriately scaled furniture can truly showcase the usability of a space and help renters see the possibilities. At the least, a queen size bed is a must to show renters what else, if anything, will fit in the bedroom when they move in.

My thoughts on staging: If you can't do it well, don't do it at all. Empty is better than unfinished.
Illume: What small design hacks could home-owners make that offer the biggest bang for your buck in the rental market?
IID: Clean, clean, clean! It's not a design hack, necessarily, but a move-in ready space with fresh paint and clean floors and cabinets is the cheapest, easiest way to ensure a great first impression.
Illume: What are some simple ways for the property owner to make their rental look appealing to potential renters?
IID: Here is my go-to checklist for any property owner:


Move-in ready: Clean, clean, clean. Window shades are in good working order, appliances and cabinets are immaculate, and there's no sign of the renters who came before.
Low maintenance: Hard wearing, yet stylish finishes and flooring are a must in the rental environment. I recommend as little carpet in the main living areas as possible, with easy-care, dirt-hiding patterns and colors on flooring and counter tops.
Neutral: Beige may have a bad rap, but it can be bright and friendly, and allows the renter to bring their personality in to the space with fabrics, artwork and furnishings.
Illume: Would you recommend adding more personal touches to a rental property, such as painting walls, or is it best to keep the space simple so it is more appealing?
IID: I think it's best to keep finishes neutral to allow for the renter to bring their own temporary style to the space.
These are great tips and ideas from a professional interior designer on how to make your residential property rental even more appealing to attract the right rental resident – and don't forget to check out Part Two of this interview! Reach out to Amy Troute of Inspired Interior Design if she can help you spruce up your Portland rental property.