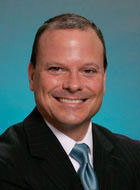 You've owned a nicely performing residential investment property for some time now: your resident tenants are stable, rent checks are delivered on time, and overall the property is physically in good shape. When you first adopted this investment strategy, did you establish an exit plan for yourself? In other words, did you set a goal for how long you would hold onto the property?
If you are among the many investors who don't have answers to these questions, our conversation with Ernest Cooper, Principal Broker/Owner of Cooper Realty will provide you with guidelines on what you should know when selling your investment property.
Illume: What are some of the major considerations owners need to think about before they decide to sell their investment property?
Ernest Cooper (EC): The primary factor is potential tax consequences. There could be capital gain taxes.
One of the work arounds in this situation is for the seller to consider selling and purchasing a better property by utilizing a 1031 Tax Deferred Exchange. By doing so, the taxes are rolled over into the new property. This mechanism can be used multiple times ultimately providing the owner (usually) with a much nicer higher income-producing asset that is a fine complement to a retirement portfolio.
Illume: Are there any indications that it might be a good time to sell? What should owners be looking for/considering?
EC: The best indication is the condition of the market. What is the current inventory? If it's less than 6 months of supply then it is a textbook seller's market. As the inventory shrinks prices start to rise and the closer you get to 2,3 and possibly 4 months of inventory to more control the seller has and the larger his/her return. It's classic supply and demand. At the time of this writing (May 2016) the inventory is hovering between 1.3 -2 months of inventory. In this market most sellers are receiving multiple offers and in many cases they are 10-20% over list price with buyers giving the sellers up to two months free rent once closed to stay in their home to look for a replacement property. In addition, we are starting to see many offers where the buyers are also waiving their inspection and appraisal contingencies.
Illume: How the market is doing now (May 2016)?
EC: Currently the market is one of the strongest sellers markets I've experienced in 16 years of practicing real estate as referenced in question #2 above. Nationally in a normal market the average annual real estate appreciation rate hovers between 3% to a high of 5%. Today we are seeing an average in Portland of 11.9%.
Illume: What are the tax ramifications of selling your investment property? Are there any ways to minimize the consequences?
EC: If you lived in what you are now using as a rental and you sell it, there are no – to limited tax consequences. However, if you've rented it for longer than two years out of the past five years Capital Gains will play a significant factor is taking some of your hard earned equity. Yes, see above about a 1031 Tax Deferred Exchange.

Illume: Can you tell us a little about a 1031 exchange and how that works for sellers?
EC: It is VERY important for the seller to decide if they are going to utilize a 1031 Tax Deferred Exchange before closing on the sale of their investment property. This is primarily due to a couple of factors:

A 1031 Tax Deferred Exchange company (also called an intermediary) needs to handle the exchange and the exchange needs to be set up for this exercise PRIOR to the investment property being exchanged closes.
In addition, the seller must identify a minimum of 3 replacement properties, usually right before or at closing.
It is also very important that the seller work with a Real Estate Broker who is very familiar with these issues and has a working relationship with a well vetted Exchange Company. One last thing, the agent or the seller (usually the agent) must introduce the Exchange Company to the company handling title and escrow so the two companies can work in concert with each other towards a successful close.

Illume: Do you have any tips about what sellers can do to make their homes more appealing to investor buyers?
EC: Nothing that you wouldn't do to prepare the property for the overall market. Fix any deferred maintenance, improve curb appeal and depersonalize the home. If there are any unpermitted items, get them permitted.

Illume: How are owners/landlords dealing with the new 90-day notification period required to terminate a lease agreement when they want to sell?
EC: The landlords are dealing with the new 90-day notice requirement by carefully auditing their lease expiration. In mid to larger companies employees are having to spend time auditing the files etc. to ensure that the lease expiration maintenance is up to date managed on a regular basis and some companies are having to charge the owners for this close management.

Illume: Is it best for owners to allow the tenant to stay in the home while it is on the market, or should the house be vacant for showings?

EC: One word: NO. The tenant should not be in residence. Tenants are being asked to leave their home and sometimes be less than cooperative when scheduling shows, cleaning up the home, or possibly offer comments about the property. There is one exception; if the tenant can be trusted (number 1) and (number 2) will sign a contract with the owner tying them to good conduct and to maintaining the property in show ready condition for buyer viewings. There is usually a financial incentive paid to the tenant at closing if all terms of the contract we met during the marketing and transaction phrase of the entire process. The reward is up to a credit equal to one months rent paid at the close of escrow.
Illume: If there are tenants in the property, should the sale be subject to interior inspection, or should the owner expect the tenants to allow showing while they are living in the property?
EC: The sale should be "subject to interior inspection" on larger complexes. By larger, I mean 5 units or more. The primary reason for this is to maintain tenant stability. When a property goes on the market, it is not unusual for resident tenants to become anxious, and in many cases some will move. When this happens the seller is losing income and more vacancy loss causes the asset to lose value.
Illume: If the tenants remain in the property while the home is on the market, should owners compensate them in some way for the possible inconvenience of having the house on the market? See my comment above
EC: For the larger assets, it is NOT normal for there to be tenant compensation. This is primarily due to minimal showings and interruptions for inspections as it was marketed as "make offers subject to interior inspections". By using this instruction you usually only procure serious buyers and there are not a lot of showings.
Illume: What surprises owners most when they go to put their home on the market?
EC: In today's market that they must still spend some time and money preparing the property for the market to get top dollar. This could be simple, small fixes addressing deferred maintenance to painting, upgrading fixtures and partial to complete staging. If the home is occupied it is beneficial to bring in a decorator that has experience in preparing occupied houses for the market. The decorator will advise the seller on proper staging using the sellers furniture and accessories, up to and including changing paint colors, updating fixtures and exterior curb appeal improvement. In some cases with difficult floor plans or vacant homes a professional stager should be used. The seller WILL reap the rewards for their efforts. It has been proven time and time again that a seller will get much closer to list price or even at or above it when selling a professionally stage home. Another benefit is they also stay on the market for less time as compared to their upstaged competition. Therefore, this saves the seller money as house payments, taxes, insurance and other carrying costs are reduced.
Illume: What else should our readers know that we haven't touched on here?
EC: Your readers might appreciate a few of our "What Sellers Should Expect" tips:
- Buyers to come in with low offers.


- Buyers to ask for closing costs.
- Multiple Inspections such as full home, sewer line, radon, oil tank and more.
- Buyers to ask for repairs ranging from $200 to $200,000.
- That there is a 23% possibility of a low appraisal.
- Buyers financing to potentially fall through which is out of everyone's control.
- Contract dates will most likely change.
- Sales Price to be renegotiated up to three times: at initial offer, during inspection, and appraisal.
- Agents may not always provide feedback on a showing in spite of attempts to obtain from Buyer.
- There will be various hurdles throughout the process but a good agent will work proactively to resolve.
Lots of great information from our friend Ernest Cooper. We encourage you to reach out to him directly if he can help you formulate a specific strategy for selling your residential investment property.