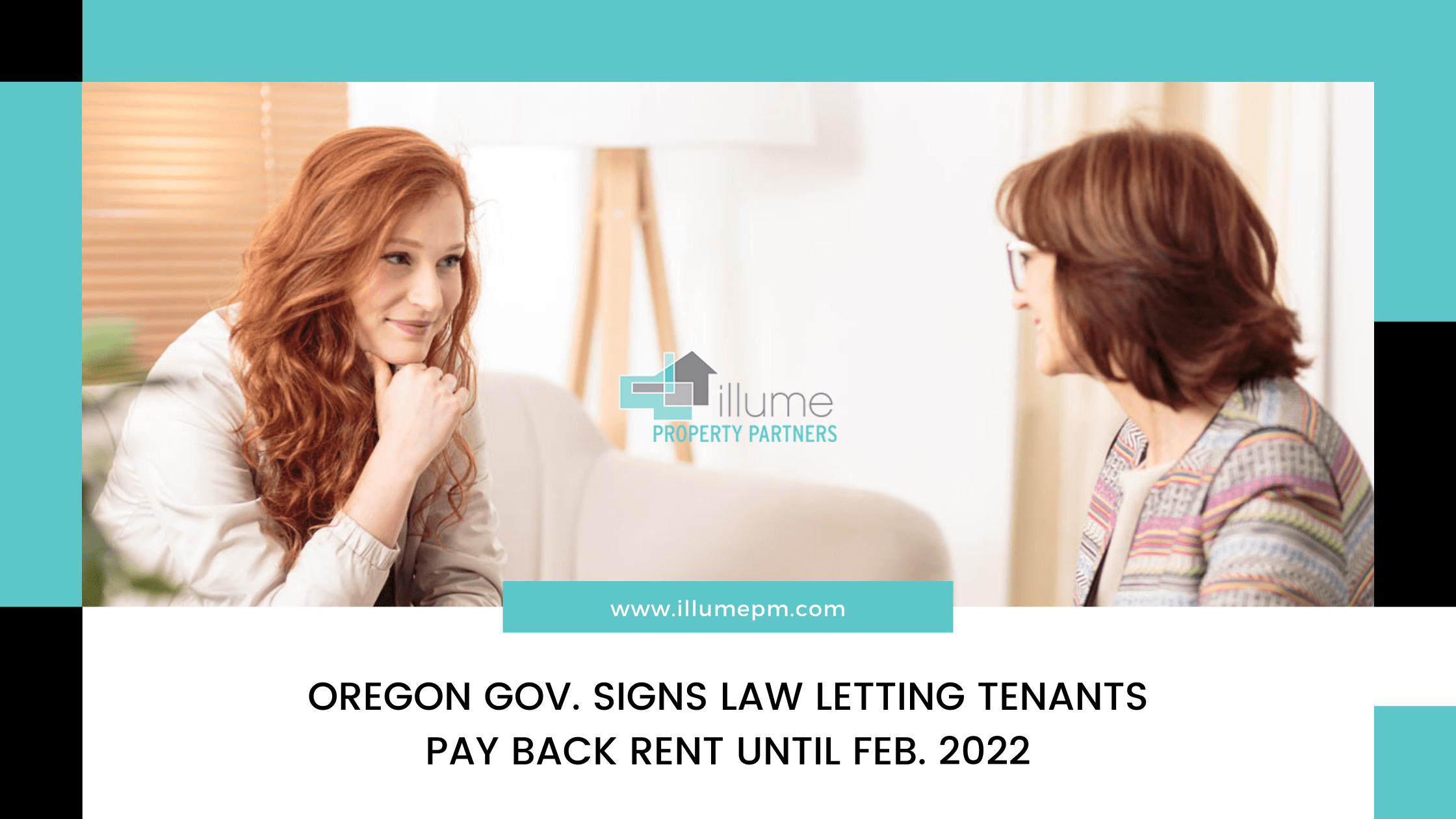 Good news for Oregon tenants who owe their landlords back rent because of Covid-19 pandemic-related circumstances. On Wednesday, May 19, 2021, Gov. Kate Brown signed into law Senate Bill 282. This law pushes the July 2021 deadline for Oregon tenants to settle their unpaid rent to February 2022.
Additionally, this law prohibits landlords from reporting their tenants' unpaid rents to consumer credit agencies. Landlords are also required to keep pandemic-era evictions from their properties a secret. Moreover, they may not deny a would-be tenant's rental application if the tenant was evicted previously because of pandemic-related reasons. Finally, SB 282 temporarily lifts occupancy limits so renters can have friends and family stay with them during the pandemic.
According to Gov. Brown, "Everyone deserves a warm, safe, dry place to call home—and during the Covid-19 pandemic, it has been particularly critical that Oregonians be able to stay in their homes."
Landlords can still seek references from potential tenants.
SB 282 offers some protections for landlords as well. For instance, landlords may still get references for would-be tenants from their previous landlords. In addition, the law does not extend the eviction moratorium set this coming end of June nor forgive existing back rent.
In December 2020, the Oregon state government created the Landlord Compensation Fund, which allotted US$150 million in state funds to assist landlords and tenants alike during the Covid-19 crisis.
The Covid-19 housing crisis affects 17% of Oregon's renters.
As reported by the US Census Bureau through its Household Pulse Survey in March 2021, around 158,000 renters in Oregon stated that they are not updated with their rent payments. These represent 17% of renters in the state. Moreover, 11% of Oregonian survey respondents said they don't feel confident they will be able to settle their rent in the following months.
Oregon's lawmakers passed SB 282 early last May with a 39-17 vote. There are 17 other pending bills related to the state's housing situation as of March 2021.
Sources:
https://www.wweek.com/news/state/2021/05/11/oregon-legislature-extends-deadline-for-renters-to-pay-back-rent-debt/
https://www.oregonlive.com/politics/2021/05/oregon-lawmakers-pass-bill-giving-residential-tenants-more-time-to-repay-missed-rent.html
https://www.opb.org/article/2021/05/20/new-law-gives-oregon-tenants-until-2022-to-pay-back-rent/