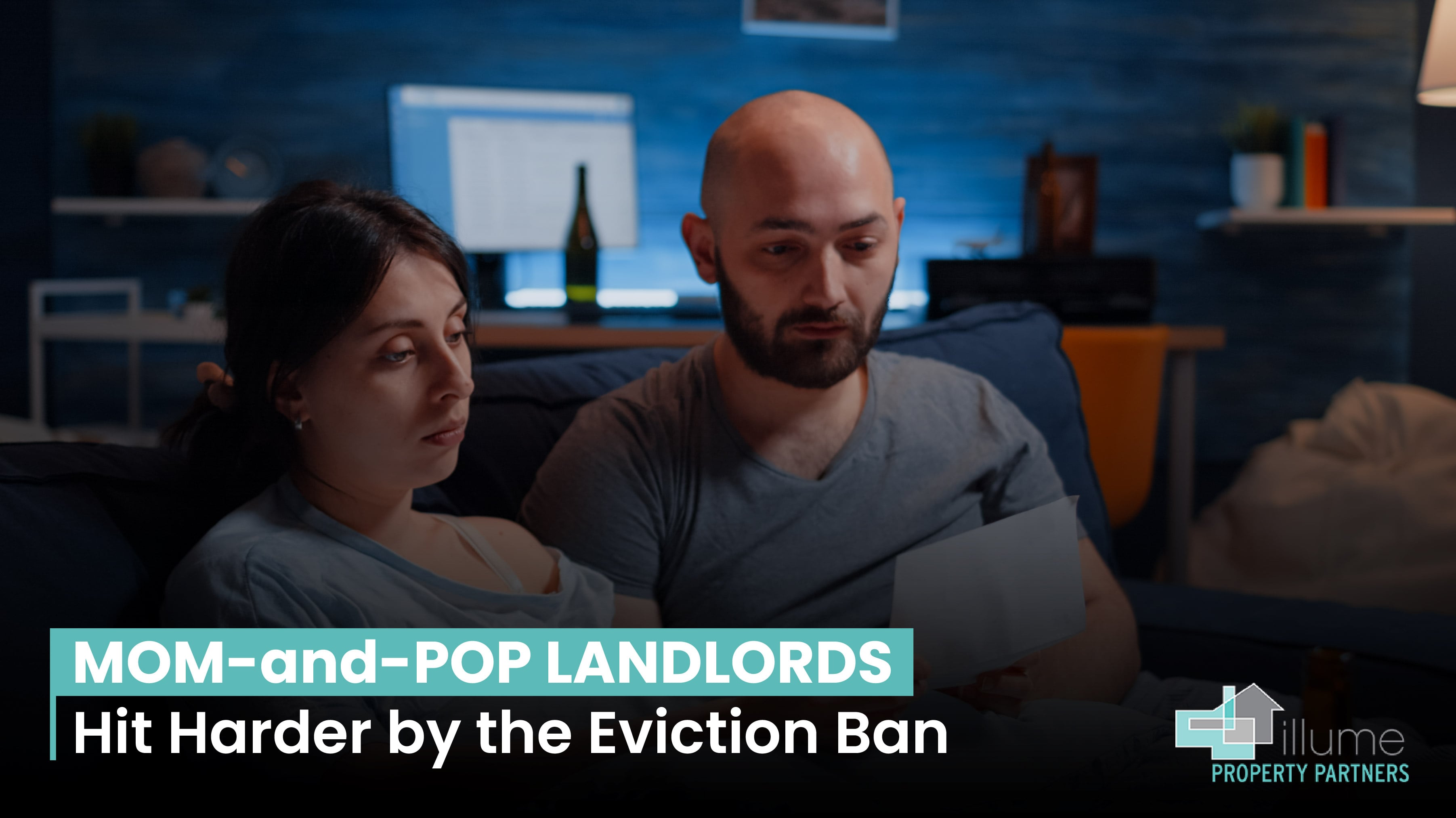 Recent research by Nevada Realtors (NVR) has shown that smaller landlords, also known as "mom-and-pop" landlords, have been hit harder by the eviction moratoriums when compared to larger corporate landlords. "Mom-and-pop" landlords are defined as those who own one to three local rental properties.
The research included a survey of 140 property owners and property managers in Nevada representing approximately 22,000 local residential units and was conducted in early 2021 by RCG Economics LLC. The small study was made specifically for Nevada, but it can be taken as a snapshot of what's happening around the country. According to the report, smaller landlords are most likely to have tenants who have not paid or been late paying their rent during the pandemic, with 56% of these "mom-and-pop" landlords dealing with delinquent renters.
The data also showed that smaller landlords also have other disadvantages, including higher vacancy rates, higher rates of delinquent payments, and more re-negotiated leases, compared to corporate landlords. In Nevada alone, the report found that the current eviction ban has cost the state and its economy $511 million so far.
Other highlights of the report include:
41% of total rental properties nationwide are owned by "mom-and-pop" landlords
33% of these smaller landlords make $90,000 or less a year and rely on tenants for up to 20% of their annual income
In Nevada, landlords lost $422 per unit on average from March 2020 to February 2021
State and federal eviction bans have resulted in a loss of an estimated 1,430 full-time jobs
Because of lost wages and economic output last year, the eviction ban in Nevada cost the state an estimated $12.6 million in lost sales and tax revenue in 2020
Most landlords have still paid their property taxes, even with delinquent tenants
"We know from experience that these state and federal eviction bans have been devastating to property owners," said Brad Spires, NVR President and a longtime real estate agent based in Gardnerville, Nevada. "This research helps us put this damage into perspective from an economic point of view."
"It shows that everyone involved is suffering in financial harm, including tenants and owners of apartment communities. But it reinforces what we've been saying throughout this pandemic about the disproportionate harm these policies have had on individual property owners who depend on rental income to survive," he continued.
Although the study focuses on Nevada, it shows the real impact of the eviction ban on smaller landlords. Instead of helping them, the eviction bans and federal rental moratoriums have caused the loss of income and economic uncertainty. While the laws were enacted to help tenants recover from the pandemic, they should be reviewed to ensure that they are also assisting smaller landlords greatly affected by COVID-19.
Do you need help managing a rental property? Learn more about rental news, managing rental properties and find helpful advice on how to maintain your rental investments on our website Illume Property Partners.
Source: