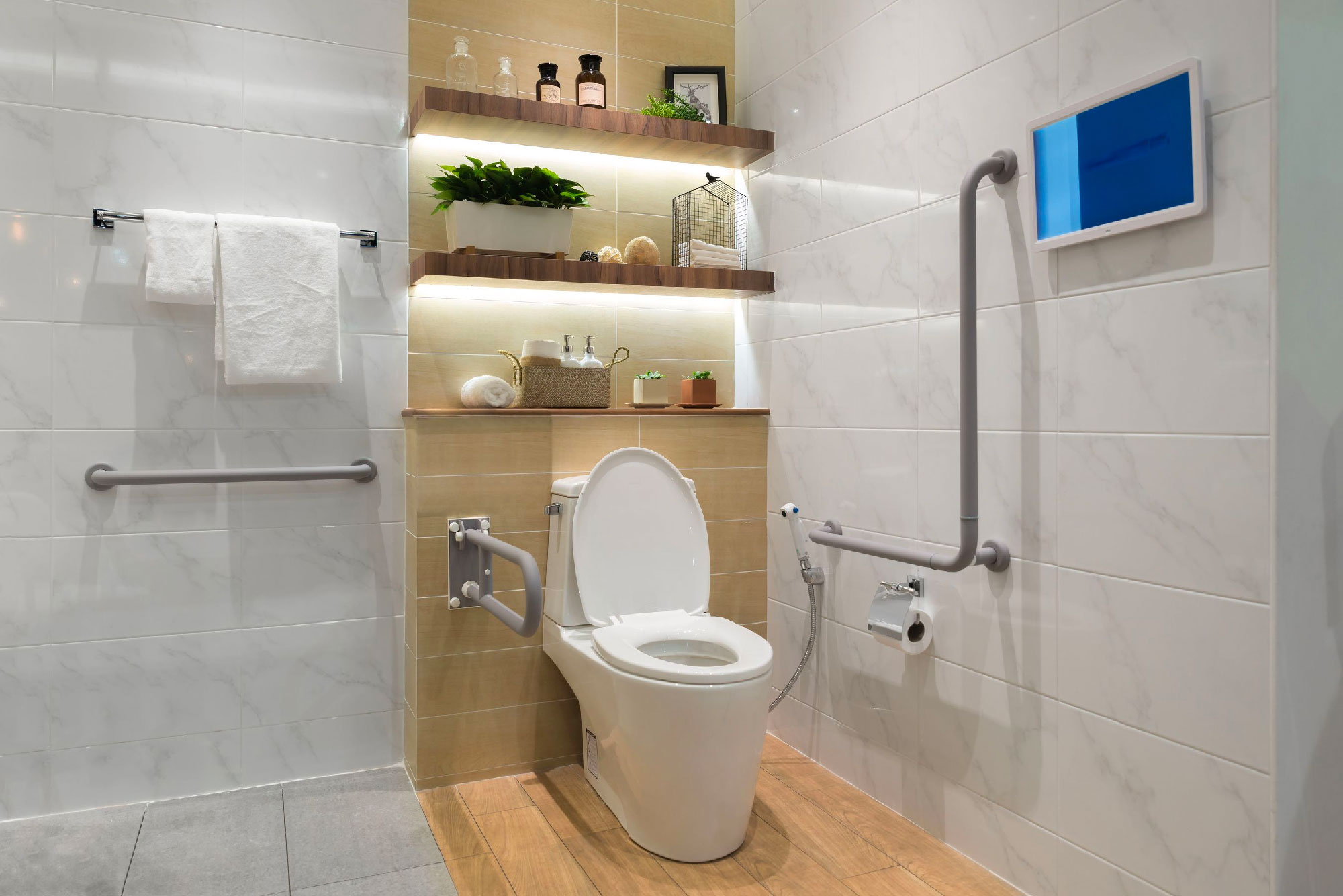 One of the latest trends that illume Property Management has tracked is the growing need for properties to attract the Baby Boomer generation, which accounted for 58.6% of the net increase in renter households from 2006-2016.
A Trulia study showed nearly an even split among the 55-and-older crowd between those wanting to downsize and wanting more space, while another study done by Ford and homebuilder Del Webb showed this demographic is turning to smaller, quieter homes. As Baby Boomers become a larger share of the rental market, both single-family and multifamily property owners need to adapt.
Here are some suggested modifications to discuss with your illume property manager to make your units more attractive to these potential tenants:
Does your property have easy access to transit stops? Is it within walking distance of grocery stores, restaurants, doctors' offices, a library, and other services? If so, then advertise it! Baby boomers find nearby services within their new neighborhood to be a huge draw.
Replace traditional locks with smart locks that allow tenants to enter the building or their unit without struggling with small keys. Some smart locks for instance, unlock when a key fob is simply tapped to the device – no need to remember or enter a code.
Add modifications that increase your property's accessibility. Outdoor ramps and elevators in multistory buildings are an absolute must. Change out standard round door knobs for door levers or handles. Repairing uneven stairs, installing handrails that are wide in diameter (and thus easier to grip), and adding non-slip flooring and permanent contrast strips on the top and bottom stairs also improve accessibility.
Install enhanced lighting across your property, both outdoors and in common areas such as entryways and hallways. Use motion-activated lights in less-traveled areas. This sense of security is important for prospective Baby Boomer tenants.
Make the bathrooms handicapped-friendly with options such as grab bars and sturdy tub flooring. You may also want to replace bathtubs with walk-in showers or install transfer benches that straddle the side of the bathtub.
Look at the kitchen as well. Appliances with large, easy-to-read displays and simple, clear functions work best. Pullout shelves provide easy access and more efficient storage, while removing cabinet doors entirely creates open shelving for better visibility.
Make your property pet-friendly. Older adults enjoy the companionship and emotional comfort that small cats and dogs provide.
Add amenities to the property such as a pool, onsite laundry facility, bike storage, fitness center and outdoor area. Tenants of any age are happiest if there are fun activities where they can meet up with friends and convenient, safe services on hand.
Illume Property Management staff can work with you to find the best enhancements to appeal to Baby Boomer tenants that also fit into your budget. Give us a call today at 503-241-0676 or email manage@illumepm.com to discuss what works best for your property.