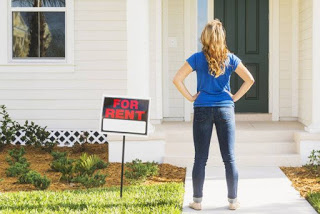 Our topic today covers our recommendations on what you can do to make sure your rental home is well-maintained and kept in great condition. Maintenance is necessary and important to the health of your home, whether you live in it yourself, or decide to engage a property management firm to rent & manage it for you.
Vetting your Vendors
At Illume Property Management, we engage quality vendors that make protecting your investment a priority. We recommend that you always use vendors who are licensed, bonded and insured. Having these standards in place will protect you as a homeowner and it also protects us as a property management company. We make sure any vendor we use qualifies for any work we need them to do. It doesn't make sense to hire someone who isn't an expert and doesn't have the required credentials.
You also want to make sure your vendors have the proper insurance coverage for the work they do. For example, the roofer you use will need to have different coverage than the handyman who makes a minor repair. Talk to your vendors about their coverage and make sure all necessary policies are up to date.
Maintenance Surveys
In addition to protecting your home over the course of a lease, we conduct regular maintenance surveys on behalf of our property owners. When you work with us, you have the option of scheduling those surveys every six months (which we recommend), once a year or not at all. We always recommend a regular survey so that we can take a look at the overall condition of your home, and really inspect every detail of the property's interior and exterior.
During the maintenance survey, we like to take a look around and make sure everything is working properly and in good condition. It also gives us the opportunity to see how well the tenant is taking care of the place. When we conduct these surveys, we always provide you a detailed report and we take a lot of high quality pictures. Insurance coverage is essential and something you and any vendors you use need to be on top of.
Landlord Insurance
When you turn your property into a rental, you'll need to change your insurance policy to a landlord policy. If you don't live in the house anymore, you can't keep your homeowner's policy. Consult with your insurance agent and update that policy to protect yourself from liability. Your new landlord policy will change the rate of your insurance and it will also provide you with the proper level of coverage, which is something you need when you have a tenant living in your home.
If you have any questions on how to handle maintenance vendors or develop maintenance policies, please contact us at Illume Property Management, and we'd be happy to help you.