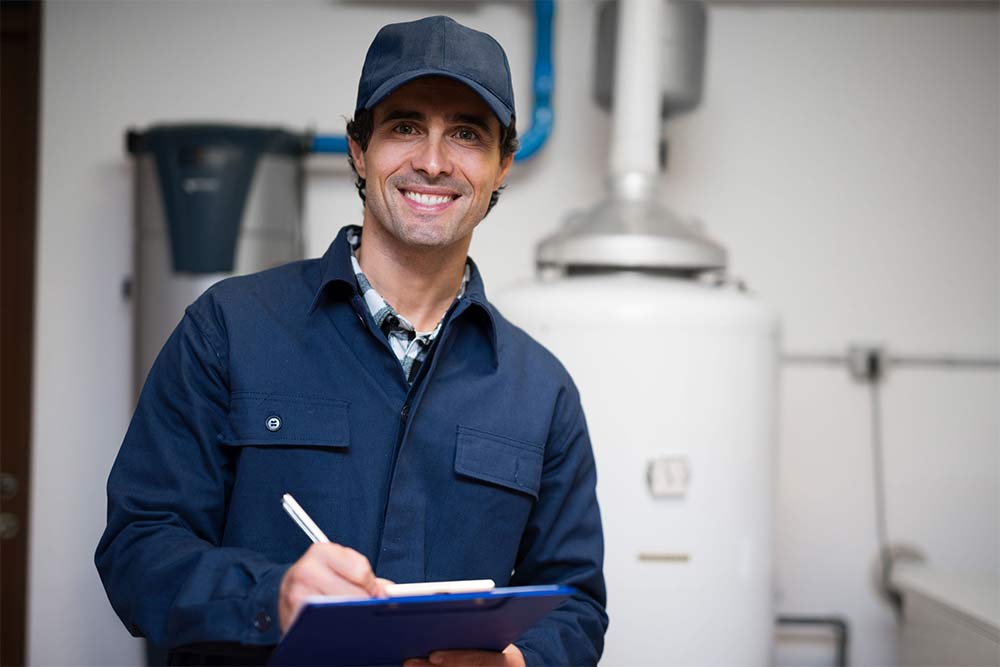 A rental property is a great investment because it both appreciates in value and generates monthly revenue. However, that's not to say that owning a rental property isn't a lot of work. Without the right maintenance and upkeep, you'll find that repair costs eat into your revenue and drag down your property's value. In this article, we review the four core concepts that will help you keep your rental property in great shape for many years to come.
Maintenance matters
Your tenant may be responsible for some cleaning and upkeep, but—ultimately—it's still your property. If you don't plan for and take on maintenance, no one will.
For example, it's critical that you have a professional out for an annual inspection and tune-up of the property's cooling and heating systems. Seasonal HVAC maintenance can prevent breakdowns throughout the year. After all, the last thing you want in January is a call from your tenant saying that the furnace is blowing cold air. On top of helping you avoid the costs and headache of repairs, this maintenance also boosts the system's efficiency, lowering the overall wear-and-tear on the air conditioner and furnace.
When it comes to maintenance, strike a balance by focusing on the essentials. After all, the baseboards can be cleaned after the current tenant moves out. Narrow the scope of your maintenance to the property's critical areas, such as the roof, HVAC systems, pest control needs, and plumbing.
Quick action does, too
Tenants are quick to apply that infamous pejorative "slumlord" to a procrastinating property owner. But, in truth, waiting on repairs or putting off action hurts you, too. As is true of so many things in life, problems with a property rarely solve themselves. In fact, they may get worse with inaction, escalating conflict with your tenant and leading to ballooning repair costs.
To bring things full circle back to the critical areas of maintenance, keep in mind that the laws of your state or city may require you to take immediate action on certain repair needs. A failure to do so may allow your tenant to break the lease, leaving you to deal with both the repair and lost revenue. This includes issues like a heating system breakdown in the winter, a sewer backup, or a failing, leaking roof. Generally speaking, anything that leaves the property uninhabitable needs to be dealt with as soon as possible.
That being said, it makes sense to address lower-stakes repairs with a similar level of urgency. Repairing a small leak now limits water damage and mold growth, while also keeping your tenant satisfied. Our recommendation? Prepare for urgent repairs by doing your homework ahead of time. Vet out trusted plumbers, HVAC techs, electricians, and other service professionals, and have them on speed-dial in the event of an emergency.
The right tenant makes all the difference
There's often a price to be paid for not being particularly selective when it comes to your tenants. If you're willing to put in the time and effort, you can vet prospective tenants within the boundaries of federal, state, and local laws. A good baseline is a credit check—to verify that the tenant has an established history of paying bills and loans on time—paired with a criminal background check, to ensure that the tenant doesn't have a serious criminal record. Just make sure that you comply with state law—Oregon, for example, requires you to get the signed consent of the prospective tenant before running any background checks.
When it comes to the property's upkeep, you may find it worth your time to request a rental history in the application and then follow up with their past landlords. This will let you know ahead of time if the prospective tenant has a track record of causing damage, forfeiting their security deposit, or breaking the terms of their lease.
When in doubt, talk it out
Even long-time property owners are bound to experience something new with their rental. That's where the collective expertise of a property management company can really come in handy. For an established property management company, there's no scenario that's truly new. If you have maintenance and upkeep questions—or want to learn more about our services—talk to us.
Victoria Sanders is the communications director and senior writer at Reimer Home Services, a professional home repair & HVAC company servicing Western New York. She has been working within the home repair industry for almost 15 years and enjoys sharing her insights on home repairs with homeowners and real estate professionals. At Reimer, we understand that being invited into a customer's home to perform a service is a privilege, and we take this responsibility very seriously.