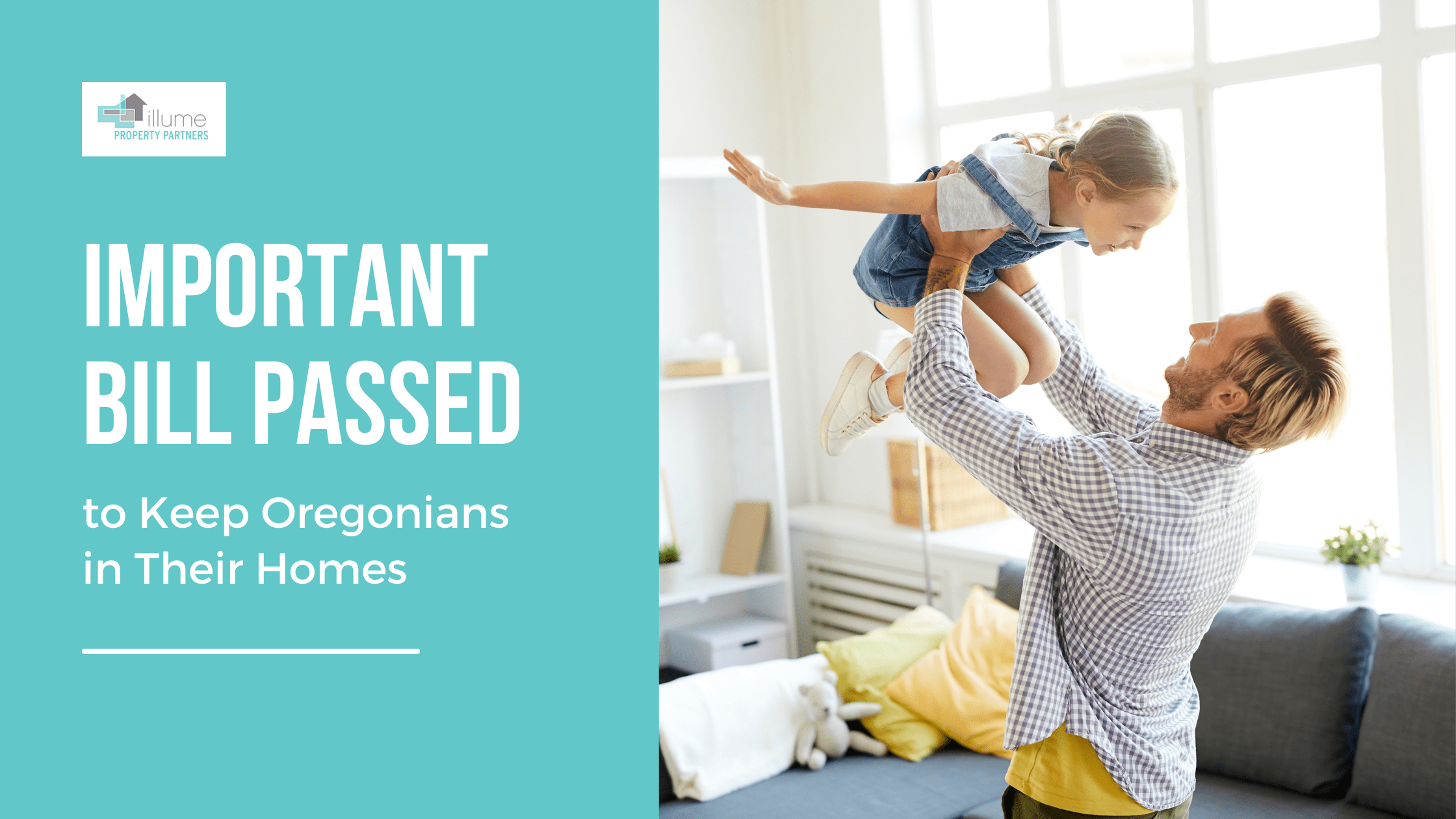 The Oregon Senate has been hard at work looking for various ways to support landlords and renters this past year and a half. The pandemic has been hard for everyone, including both landlords and renters. If you're a landlord waiting for rent from a renter who cannot pay due to COVID-19 related issues, or maybe you're a tenant whose livelihood has been dramatically affected by the COVID-19 pandemic. In that case, you'll be happy to hear some good news.
The Senate passed Bill 278 last June 22, 2021, which includes a 60-day eviction moratorium for tenants waiting for rental assistance. The bill means that a landlord cannot forcefully evict a tenant within 60 days of the tenant filing for rent assistance. They will need to show proof that they are part of the more than 10,000 local Oregon residents who have filed for this.
Aside from the new 60-day eviction moratorium, Bill 278 included other important housing-related points. The Senate extended the grace period for Oregon renters to repay overdue rent (covering April 2020 to June 2021) until Feb. 28, 2022. The new bill will also offer eviction protection for those who still cannot pay their rent for July 2021 and after.
The bill also protects landlords and includes the Landlord Compensation Fund that will retroactively reimburse landlords 100% unpaid rent payment due to the COVID-19 pandemic. Landlords must apply for this, and the fund must approve their application before receiving compensation. Before the new bill, landlords were only entitled to 80% of the unpaid rent and would have to forgive the remaining amount. Thanks to the new bill, both landlords and renters will experience some relief.
"While some feel as though life is getting back to normal, others are still struggling due to this wholly unequal recession. Lower-income and vulnerable Oregonians are taking much longer to recover," said Senator Kayse Jama of Oregon.
"The Legislature has worked incredibly hard to keep Oregonians housed throughout this crisis. It would be wrong to let a lapse in timelines cause Oregonians to face eviction or insurmountable debt," he continued.
The U.S. Census recent estimates state that almost 14% of Oregon renters have are behind on their rent, and 20% of them are not confident or are only slightly confident that they will be able to pay next month's rent. The passing of the bill will ensure that many people will have more breathing room when it comes to their rent payments.
We are seeing the light at the end of the COVID-19 pandemic, but it is not over yet. Fortunately, the Oregon government is working on various ways to give needy Oregonians some much-needed help. Bill 278 is now awaiting approval from Governor Kate Brown before it goes into immediate effect. If you are an Oregon landlord or renter who needs some rent relief, make sure to get in touch with the Oregon Emergency Rental Assistance Program to determine if you qualify.
Contact Illume Property Partners for your rental property management services today!
Sources: