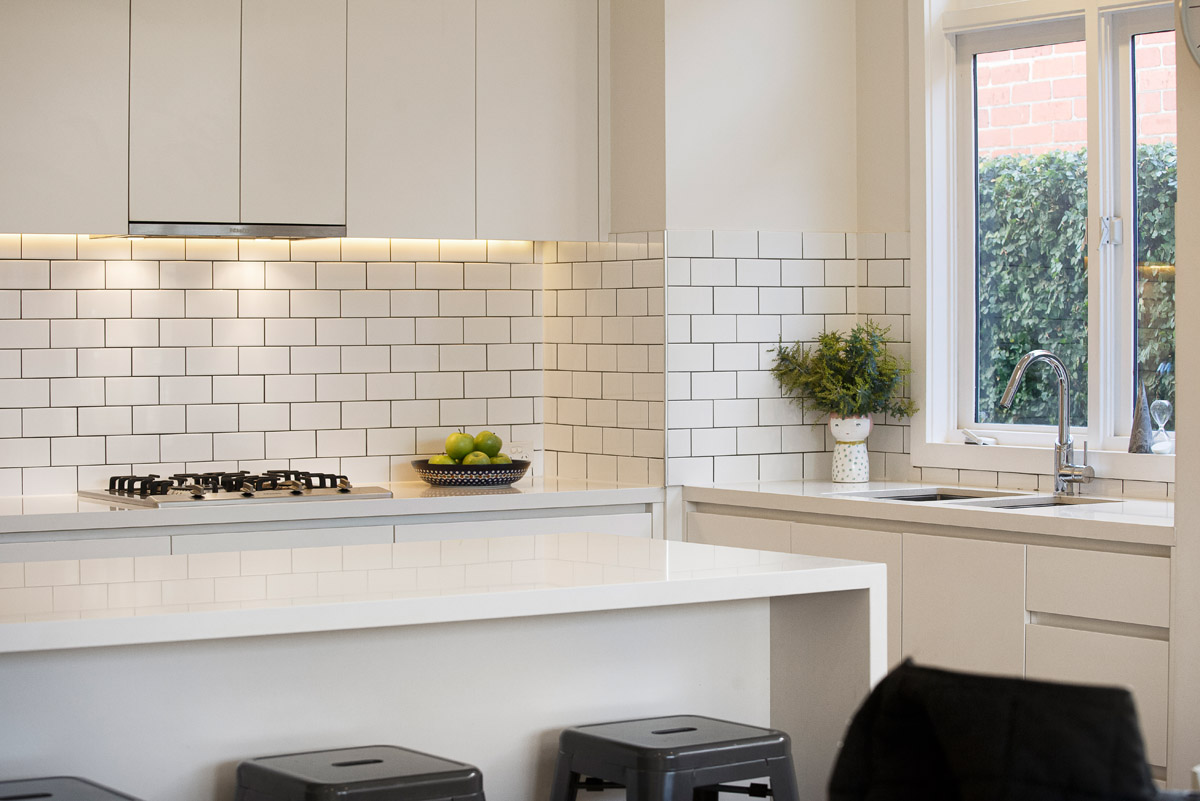 Remodeling your kitchen is one of the best ways to increase the value of your home.
The kitchen is the heart of the home. If you haven't heard this saying before, take a moment to think about the role your kitchen plays in your life. It's where you create the meals that fuel you and your family, a place to gather; it may even be a space for you to relax and enjoy cooking as a favorite hobby. It's no surprise that when surveyed, people chose the kitchen as one of the most important rooms in a house. Because of that, people are willing to pay more for a home that has a high-functioning, aesthetically pleasing kitchen.
Let's talk numbers!
While there are plenty of factors at play when it comes to the amount of money you'll get back on your remodel investment at selling time, it's possible for you to recoup over 100% of the cost. People can tell where you've put in time, effort, and money, so a smart remodel will surely increase the value of your home.
There are three categories of kitchen remodels, and each has its own pros and cons depending on other factors of your home and the market. Here's a look at what to prepare for:
Minor Kitchen Remodel
Replacing cabinet fronts, new hardware, upgrade countertops, matching appliances, repaint, new flooring, etc.
National Average Cost: $21,198
Midrange Major Kitchen Remodel
Rearranging walls and layout, add an island, semi-custom cabinets, energy-efficient appliances, stainless steel sink, etc.
National Average Cost: $63,829
Upscale Major Kitchen Remodel
Top-quality finishes, custom cabinets, high-end appliances, imported backsplash, self-filtering faucet, upgraded lighting, etc.
National Average Cost: $125,721
According to a Remodeling study, a $17,928 kitchen remodel in San Diego increased the sale price by $27,000. And that's just a minor remodel!
It's important to note that the hotter the market, the more likely it is that you'll redeem top dollar on your remodel investment.
Here in the Pacific Northwest, we see the highest minor kitchen remodel return of investment (ROI) at 92.9% - this is based on an average kitchen remodel cost of $23,587 and an average recouped amount of $22,181. The national minor kitchen remodel ROI is down at 81.1%, so you're in a good spot.
Choose a partner that will help you get the most value out of your kitchen remodel.
That's us! At illume Property Partners, we have the professional team and knowledge required to assess the many factors that go into choosing a kitchen remodel to bring in top dollar on resale. We'll strategize and plan out a process that makes the most sense for you, your home, and your needs.
Sources
https://www.hgtv.com/lifestyle/clean-and-organize/which-home-improvements-pay-off