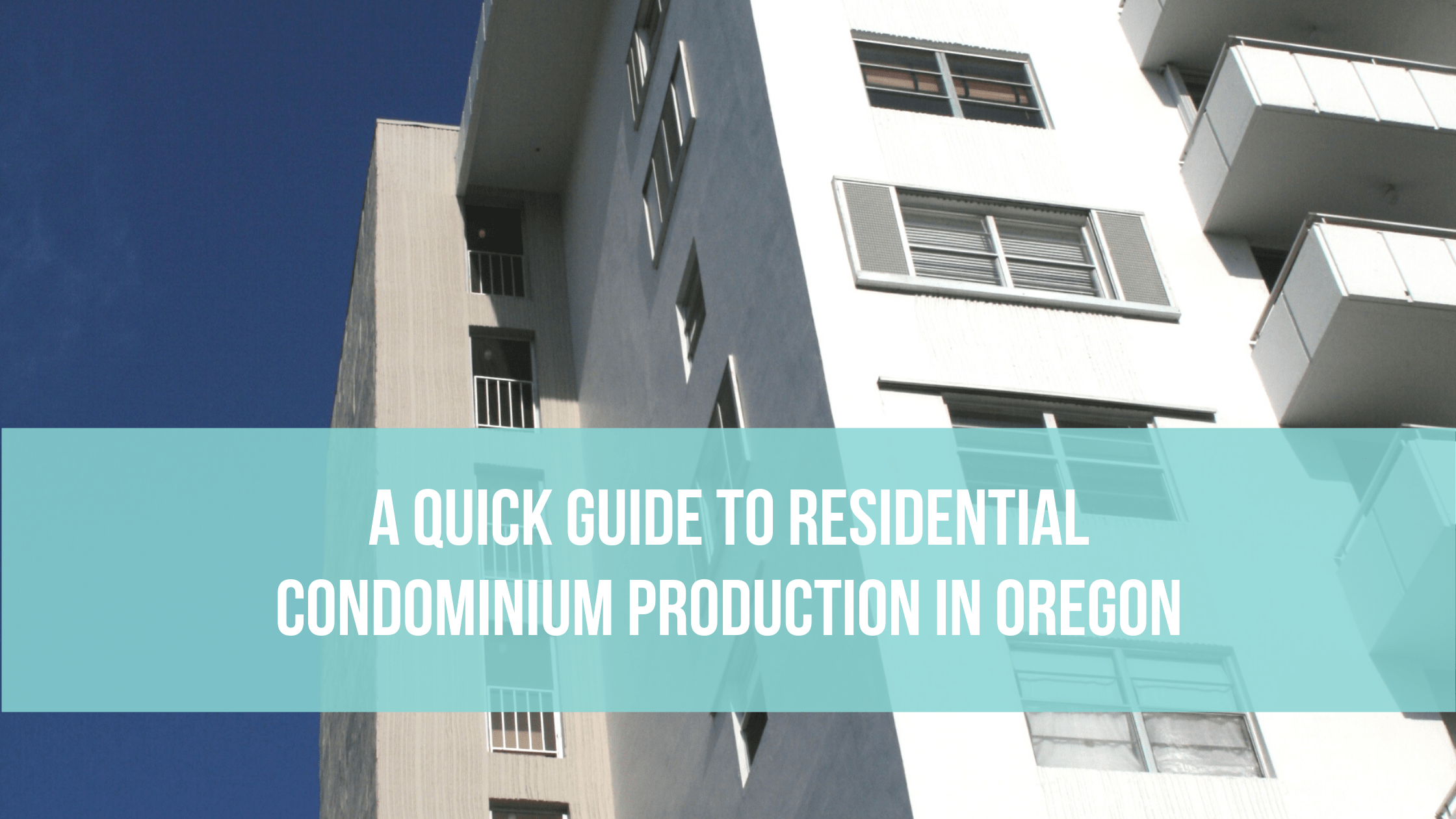 The whole country is experiencing a housing shortage, and Oregon is no exception. Although condos are a small fraction of overall housing available, they're also an option for people looking for a home. Read on if you're interested in learning more about the history and current state of condos in Oregon and how many are expected to be built soon.
Before the 2nd Great Recession in 2007, a boom in construction resulted in record condominium creation. After 2007, emphasis has been on new construction infill condominium projects, and most of the new condominiums have been between 2 and 4 units. Although pre-recession 2007 was a record year, the actual number of condominiums built is less than the number of units built in the past few years.
After the recession, the condo market recovered together with the rest of the economy. The year 2010 to 2014 was a reset phase for developers before ramping up production again. Over the past five years, from 2016 to 2020, the state has had an average of 720 new residential units.
Development has increased yearly from 2015 to 2020, but the COVID-19 pandemic stopped and slowed construction last year. The pandemic caused construction issues, and people were also concerned about condos that had common areas. Condos situated in urban areas close to others were also affected. Smaller projects in the suburbs were not as affected by the pandemic because they provided more social distancing.
Condominium projects are still being monitored to see if the end of 2021 and the beginning of 2022 will bring growth. This is due to the continued demand for housing and the HB 2001 bill. This law was passed by the 2019 Oregon Legislature and provided the construction of multiple dwellings, such as duplexes or triplexes on land zoned single-family residential. The conditions in this bill offer more flexibility and options for developers, which will translate into more construction opportunities. Another bill that affects condominium creation is SB 458, passed this year. It's a sequel to HB 2001, and this bill allows middle housing construction under HB 2001 to be separated into individual lots.
SB 458 provides developers an alternative to creating a condo when making middle housing, which is presumed to decrease the number of condos from HB 2001. However, not every lot is divided conveniently, so it's still expected that a portion of construction from HB 2001 will still be directed into condominiums. Both bills encourage new construction, which should help the housing problem.
Although the future of condo construction in Oregon looks positive, it is still unsure. With the pandemic lingering longer than most expected, it should be expected that this will also impact construction. Now, it's a matter of waiting to see what will happen next.
Are you interested in learning about rental property management for your investments? Read more about rental properties and find helpful advice on maintaining your rental investments on our site Illume Property Partners.
Source: Oregon Real Estate Agency